Veneers
---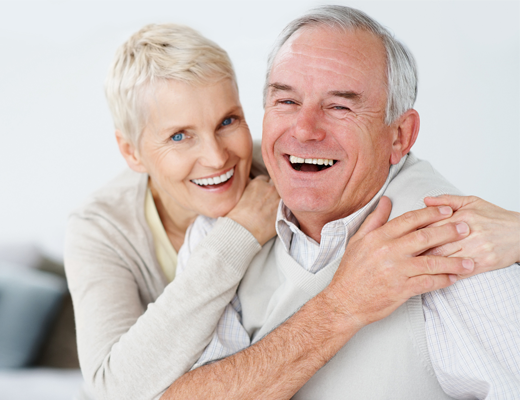 Stop being self-conscious about your smile due to chipped, misshapen, or discolored teeth. Do you wish there was a quick, painless, and effective way to achieve a perfect, Hollywood-worthy smile? If so, dental veneers may be the solution you've been searching for. In this guide, we'll explore the benefits of dental veneers and what you can expect from the process.
The professional team at City Square Dental of Woodstock, IL, is proud to serve the local community with premium dental services, crafting and customizing dental solutions for your unique needs to restore confidence in your smile.
Why are Veneers So Important?
Dental veneers are thin, custom-made shells placed over your teeth' front surface to improve their appearance. They are typically made of porcelain or blended resin and can help correct dental issues, including gaps, chips, and stains.
Veneers offer several benefits, including:
Better appearance: Veneers can give you a bright, symmetrical smile that boosts your self-confidence and overall appearance.
Durability: Veneers are designed to be long-lasting and resistant to staining and chipping.
Minimal invasiveness: Veneers require minimal removal of tooth structure, making them a relatively non-invasive option compared to other cosmetic procedures.
Versatility: Veneers can correct cosmetic dental issues, including crooked or misshapen teeth.
The Fast and Easy Process
Getting veneers typically involves a few visits to the dentist's office. During your first visit, your dentist will examine your teeth and discuss your goals and options for treatment. We will take x-rays and impressions of your teeth to create custom veneers that fit your teeth precisely.
Once your veneers are ready, the dentist will remove a small amount of enamel from your teeth and then bond the veneers to the front surface of your teeth using a unique adhesive. With proper care, the result is a bright, natural-looking smile that can last many years.
Your Partner in Dental Excellence
If you're interested in veneers, it's crucial to choose a skilled and experienced dentist who can guide you through the process and ensure that you achieve the best possible results. Our dental clinic prides itself on providing high-quality, patient-focused care that helps our patients achieve their best smiles.
During your next appointment with the competent team at City Square Dental of Woodstock, IL, you can be sure you receive the best care and guidance you and your family deserve.