Crowns and Bridges
---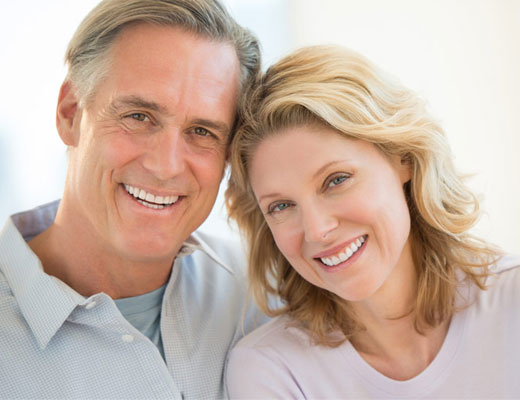 If you have damaged, missing, or decayed teeth, it can affect your appearance, self-confidence, and oral health. Crowns and bridges are popular dental restorations that can help restore your smile and improve your dental health. This guide will provide all the information regarding these popular restorative dental care services and how they can benefit your life.
The qualified team at City Square Dental of Woodstock, IL, is proud to serve the local community with premium dental services, restoring the appearance and function of your teeth and gums to their original form.
What are Crowns and Bridges?
Crowns and bridges are dental restorations cemented onto your teeth or dental implants. A crown is a cap that covers the entire tooth to restore its shape, size, and strength. A bridge is a dental appliance that replaces one or more missing teeth by anchoring them to the surrounding teeth or dental implants. Crowns and bridges are versatile solutions that can treat diverse dental problems.
Our team will always do their utmost to keep as much of your original tooth enamel and dentin intact.
Benefits of Crowns and Bridges
Crowns and bridges offer a range of benefits, including:
Restoring your smile: Crowns and bridges can restore your smile by filling gaps and replacing missing teeth.
Improving your oral health: Filling gaps and covering damaged or decayed teeth, crowns, and bridges can improve your oral health and prevent further damage or decay.
Durability: Crowns and bridges are made from durable materials such as porcelain or ceramic, designed to last many years.
Comfort: Crowns and bridges are custom-made to fit your teeth and mouth, providing a comfortable and natural-looking restoration.
Your Quality Dental Care Provider
Look no further if you're looking for a trusted dental care provider for crowns and bridges. Our experienced and compassionate team of dentists uses the latest technology and techniques to provide high-quality dental restorations. Don't let damaged, missing, or decayed teeth affect your smile and oral health. Contact us today to schedule an appointment and take the first step towards a healthier, happier smile.
During your next consultation with the dexterous team at City Square Dental of Woodstock, IL, you can be sure you receive the best care and guidance you and your family deserve.